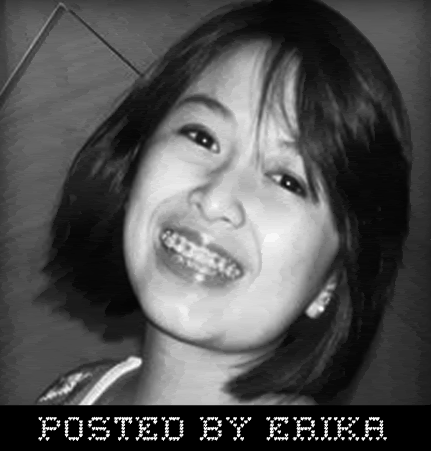 I've always thought women to be the stronger sex.
Of course, this did not arise from any provocation that men were in fact the ones stronger, but a
belief I've held ever since
. We go through so much in life, from the
awkward changes in puberty
, to being
hypersensitive
about the world around us as we grow older. There's just
so much to deal with
, that our minds remain imprinted with vivid memories of
what was
, and an endless introspection of
what is yet to happen
.
To be born in today's world is to be anything you want to be, because you are granted the
liberty of the times
. And yet,
a reason for the misery women feel at the hands of men..is their very selves
. They allow for the pain to come, if only to receive a fraction of the affection they so crave for so much from the people they love.
In interviewing
Mrs. Lora Tan-Garcia
, author of the inspirational book
"I Keep Love Real"
, she imparts insights as to
what girls really want from relationships: to love and be loved
. Pleasure is not derived from a night's satisfaction of love-making, but the
feeling of acceptance and security
from the person you share your self, your world, to. The heart of this relationship is built on a different kind of experience altogether, one that
surpasses physical intimacy
.
Jason Evert, a Catholic public speaker who annually speaks to students in the US about keeping chaste, has this to say about girls today:
"Sometimes, girls are so busy trying to turn a guy's head that they forget they have the ability to turn a guy's heart."
We compromise ourselves
, giving up our best years to receive half-baked effort from the other end of the line.
We make ourselves so available that we allow them to treat us less than what is expected
. Despite our efforts, we arouse only desire, and not evoke feelings of real love.
As the line goes,
what makes you different makes you beautiful
. Be different, say 'no'! Don't give yourself right away, let him work for it because
YOU ARE WORTH IT
. You'll find that through waiting for the right person, you'll be building up a
relationship as solid as the church you'll get married in
. Now, what could be more beautiful than that?
Let me tell you that my internship at
I Keep Love Real
has been, in the simplest words,
a really cool experience
. Knowing even a fraction of the gravity of
love
through this campaign has opened my mind to how much of it is such a great,
great force in this world
.
Love is a mystery worth pursuing, yet you never want to uncover its depths because what makes it impossible to understand is what makes it worth pursuing in the first place.
We can never really have a universal definition for love
, but we can understand
what it brings us
.
And this is done through the
IKLR campaign
. Love, while subjective to each of us, becomes
concretized through the relationships which bind and keep us afloat in this world
. With the relationships we have, we begin to understand
what love means to us, personally
. Essentially, the kind of love IKLR wants for us to experience is the
driving force that keeps us going in the right direction until we meet our other half
, that person we're to spend the rest of our lives with.
I invite you to be part of the I Keep Love Real Team.
Share your insights to teens everywhere and make a difference in their lives.
As John Lennon said, "Love is real, real is love." :)
*Image credit
Posted by Erika at 6:28 PM
|
2 Comment/s