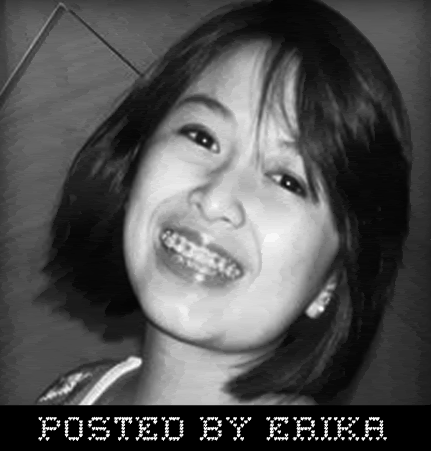 I came across my old high school stuff the other day.  Beneath my bookshelf, I found back issues of the school paper, prized essays, scrapbook projects, and dilapidated notebooks crammed with colorful post-its, old photos, letters, and whatnot.  It was a nostalgic experience seeing even a fraction of the things which reminded me about pre-college life.
Call me the anti-drama queen, but I wasn't hit by an overwhelming sense of sadness.  It wasn't as if I hated high school and wanted to forget it the moment I marched out of the auditorium, but it was just one of those moments wherein you find something you've totally forgotten about (maybe an old movie you haven't watched in ages) and find that it still has that fascinating quality which charmed you the first time you saw it.
In retrospect, I was pretty happy come graduation day.  There were no tears, save for the ones from laughing too much with my friends during the ceremony.  For my 17-year-old self, it was the paradigm of liberation, the front exit to oppressive homework and sadistic teachers!  Surely it wasn't the end of the line, but the beginning of a whole new chapter of my life.
Graduation doesn't mean goodbye, but a mere 'goodbye for now'.  For some, graduation is dreaded for it equates to a slowdown in relationships, such that they become victims of the high school fix.  Here, they trap themselves in a replay of memories continuously played even after everyone has left the theatre.
Don't be afraid to let go of high school, because I assure you--there is a much bigger world out there, and you'll discover that there will be much to see and learn from it.  It's a whole new life--a whole new adventure!  You'll know more about yourself and meet a lot of new people, consequently forming new relationships.  Just be ready for the changes that will come your way, because these will help you mature and be a better version of yourself.
As mentioned, graduation isn't goodbye or the end.. It's only the beginning of greater experiences in life! Good luck and congratulations, graduates of 2009! :)
Posted by Erika at 10:55 PM
|
0 Comment/s