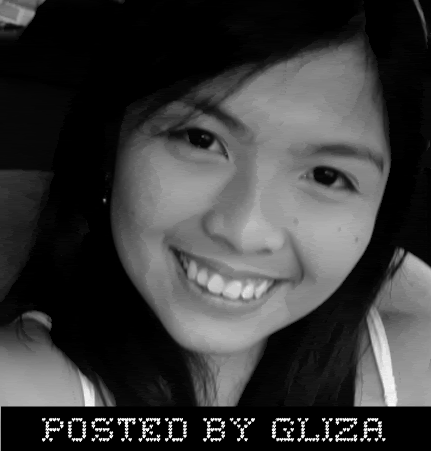 "Promise me that nothing will change. Promise me that nothing will change between us."
As the school year halts to an end, numerous emotions engulf students. Indeed, the graduation season brings about heaps of excitement, as well as tons of worries and tears. For most, graduation is the time to rejoice as they welcome a new phase in their lives; whereas for others, graduation may mean separating from their significant other for a long time --

or forever

.
Let's face it: graduation means moving on to a new life, a new college, and a new environment. As much as we would want our high school life (and love life) to remain intact, things would indeed change as a person enters and grows in college. Different paths lead people to varied directions, and sometimes it becomes extremely complicated to force those to meet. But you know what?

It's not impossible.
While it is true that changes happen, relationships could still work beyond high school . The key here is a constant communication, honesty, and trust with your significant other. You don't have to go to the same school, nor would you have to hold him or her by the neck so as to keep his or her loyalty to you. Be fair to your partner and let him or her grow as an individual. If what you have for each other is indeed real love, you'd constantly want the best for one another.
Here are some common problems graduating couples face

:
1. "We're not going to the same university together."
You know what? It might even be better that way. I personally don't go to the same university as my boyfriend but our relationship's going really well. We get to see each other only on weekends and we're in constant communication through texting and YM. Sometimes, we surprise each other through impromptu visits and the like. What's good about studying in different colleges is that you get to develop your sense of independence and social skills. When you're always with your significant other, people would be quite reluctant to be close with you especially if they see that the two of you are all over each other. One major tip for this issue is a strong sense of trust and honesty between the two of you. If you really love each other, you'd remain loyal to one another and solve your problems together -- no matter what.
2. "He / She would be studying in a different country."
Ah, long distance relationships. Sometimes it just leaves you completely helpless with your relationship. With all honesty, I believe that long distance relationships are hard to maintain and I commend people who are able to survive such situations. But you know, surviving the distance and time difference isn't impossible, especially in an era in which we are exposed to numerous communications paraphernalia like the Skype, YM and Facebook. Don't think that because you and your partner would be living in different countries, you'd be forever separated -- because it doesn't have to be like that. Let me ask you this, do you think the relationship's worth keeping? Do you want a happily ever after for the two of you? If you said yes, then it could happen. The answer lies in the two of you. It lies in how well you'd make the relationship work. Be realistic with yourselves and don't give one another false hopes. Remember that real love could surpass anything, no matter what happens between the two of you. Things won't always be perfect, but the two of your could make it work. Believe in the power of love.
Whatever happens between the two of you, have faith with one another. If it's real love, then the feeling would be mutual. Both of you, no matter what happens, should act in order to make the relationship work. This is a new phase in your life and you should welcome it with a big smile on your face and your arms widespread. Let the both of you grow and develop individually, without sacrificing your relationship. You can make this work! You can do it! :)

This is your time to shine.
Congratulations on your graduation!
Enjoy your college life!


Posted by Gliza Marasigan at 6:47 AM
|
0 Comment/s